What do we call a breed standard ?
A breed standard is a set of guidelines which is used to ensure that the animals produced by a breeder conform to the specifics of the breed.

Breed standards are devised by breed associations or breed clubs, not by individuals, and are written to reflect the use or purpose of the species and breed of the animal. Breed standards help define the ideal animal of a breed and provide goals for breeders in improving stock. In essence a breed standard is a blueprint for an animal fit for the function it was bred - ie herding, tracking etc. Breed standards are not scientific documents, and may vary from association to association, and from country to country, even for the same species and breed. There is no one format for breed standards across all species, and breed standards do change and are updated over time.
Breed standards cover the externally observable qualities of the animal such as appearance, movement, and temperament. Certain deviations from the standard are considered faults. A large degree of deviation from the breed standard, an excess of faults, or certain defined major faults, may indicate that the animal should not be bred, although its fitness for other uses may not be impeded by the faults. An animal that closely matches (conforms to) the breed standard for its species and breed is said to have good conformation.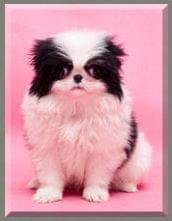 ***NEWS***

16.05.2015
NDS Świebodzice

Spirited Away Fubuki
Best Junior , BOB Junior , BOB !!!
Jesse's Northern Star
V1,Best Puppy in Breed !!!

************************
Opole Club Show

Jesse's Northern Star
V1,Best Puppy in Breed ,
BIS Puppy IV !!!

**********************

NDS Głogów

Spirited Away Fubuki
V1,Best Puppy in Breed

***********************

IDS Bratislava

Kopykats Captain Crunch
2x V1, 2xCAC , 2xCACIB

************************

NDS Zielona Góra

Kopykats Kaptain Crunch
1 , CAC , BOB , BIS III

Caruso Riko Star de Imperium Auri
1 , CAC , BOB , BIS II

**************************
IDS Brno

Tianshih Kawa Yuri
1 , CAC , CACIB

************************