Litter "A"
20.10.2010



This lovely triplets were born out of Lusi Gorzowska Panorama & sired by wonderfull boy imported from Russia
Hin Satori Ruskiy




Spirited Away Achikochi (vel Akva) ,
lives now with Galina & her family in Lithuania.
She is a wonderfull bitch , a Lithuanian Junior Champion ,and Lithuanian Champion, proved to be a great mother , of a show class puppies .


Akva at 12 months

***
Spirited Away Ai Shiteru (Toto) ,
was with us till udulthood , he quickly became a Polish Junior Champion , and shortly after a Polish Champion , and a multi CAC avarded.
Lovely boy with exellent character , true personality of a show dog , always loved to show , Toto is a true sparkle !
Toto now lives in Japan with
Mr.Eiichi Tone , and continueses his show carier.





Toto on the show in Bratyslava - Slovakia


***
Anzu Ai was best puppy of litter for me , she
stayed in Poland

, but her new owners did not wanted a show live for her , so she lives happily as a family pet .



We are 10 days old !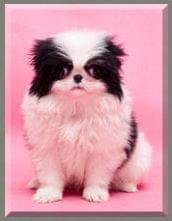 ***NEWS***

16.05.2015
NDS Świebodzice

Spirited Away Fubuki
Best Junior , BOB Junior , BOB !!!
Jesse's Northern Star
V1,Best Puppy in Breed !!!

************************
Opole Club Show

Jesse's Northern Star
V1,Best Puppy in Breed ,
BIS Puppy IV !!!

**********************

NDS Głogów

Spirited Away Fubuki
V1,Best Puppy in Breed

***********************

IDS Bratislava

Kopykats Captain Crunch
2x V1, 2xCAC , 2xCACIB

************************

NDS Zielona Góra

Kopykats Kaptain Crunch
1 , CAC , BOB , BIS III

Caruso Riko Star de Imperium Auri
1 , CAC , BOB , BIS II

**************************
IDS Brno

Tianshih Kawa Yuri
1 , CAC , CACIB

************************