Nordic came to us from Berlin - from Mrs.Sonja Jess ,
he has much of best english/scandinavian breeding lines,
and in future he will bring a new blood to our breeding program.
We are hoping that Nordic will become a new star of our home.

Nordic on his very first show in april 2015 won Best Puppy in Breed ,
and BIS Puppy IV !


Rodowód / Pedigree


sire :

Lady- Nellyn Riwoku







Lionheart




Mi Idzumo




INTERCHAMPION




FIN/CAN/EE/LV/LT/BALKAN/ CH




Homerbrent

Taisetsu Na




USA,CA CH




Homerbrent

Mare Na


UK CH




Homerbrent

Kireina

Lady-Nellyn

Zhibui Inba


USA,CA CH


JR.EUR WIN'06



Baila's Furui Machi




FIN CH

Lady Nellyn

Mikiko Mio




FIN CH

Lady-Nellyn

Ekunori




FIN/LT CH




Lady-Nellyn

Hiroyoki Imai




INTERCHAMPION




FIN/NO/SE-CH


FIN WINNER

'03/'04 SCANDINAVIAN CH

Harrow's

Seyeri




FIN/SE/EE CH, EEW-96

Harrow's Shutt-Ura-San


FIN CH

Of Zlazano

Zeitako

dam :


Jesse's
First Lady



JUNIOR CHAMPION OF GERMANY

CHAMPION OF GERMANY

Alstella
He Is Hot Hot Hot






Alstella

Adam

Alstella

Sakima
UK CH



Sheriko Yerokobi at Alstella




UK CH

Alstella

Jezabel


UK CH



Alstella

Adam

Shelduck Quendalina at Alstella

Omikudzi


Verliebt in Berlin von Jesse





Omikudzi

Faberge Unikum ot Hin Satori


INTERCHAMPION
RUS/GR.RUS/JR.RUS
SRB/MAC/BLR/BGR


Homerbrent

Hinoiri

Jungfrulanders

Gerl of My Mind

CH
RUS

/MDA

/GRAND




Omikudzi

Istinaya Princessa na Goroshine




INTERCHAMPION


RUS/GR.RUS

/ROM/BGR

/SRB
/MON/MAC

Hin Satori

Maneku


INTERCHAMPION


RUS/BL

/ROM/BGR

/MDA/UKR CH




Hin Satori

Idzanami




RUS CH
DATA
WYSTAWA
KLASA
OCENA
LOKATA
SĘDZIA
25.04.2015

Klubowa Wystawa Psów do Towarzystwa

szczeniąt
wybitnie
obiecująca



1,

Najlepsze Szczenię
w Rasie


BIS Puppy IV




Maria
Zasada


(PL)

16.05.2015
Świebodzice


(cwc)

szczeniąt
wybitnie
obiecująca
1,Najlepsze Szczenię
w Rasie

(FIN)

Jussi Liimatainen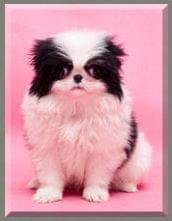 ***NEWS***

16.05.2015
NDS Świebodzice

Spirited Away Fubuki
Best Junior , BOB Junior , BOB !!!
Jesse's Northern Star
V1,Best Puppy in Breed !!!

************************
Opole Club Show

Jesse's Northern Star
V1,Best Puppy in Breed ,
BIS Puppy IV !!!

**********************

NDS Głogów

Spirited Away Fubuki
V1,Best Puppy in Breed

***********************

IDS Bratislava

Kopykats Captain Crunch
2x V1, 2xCAC , 2xCACIB

************************

NDS Zielona Góra

Kopykats Kaptain Crunch
1 , CAC , BOB , BIS III

Caruso Riko Star de Imperium Auri
1 , CAC , BOB , BIS II

**************************
IDS Brno

Tianshih Kawa Yuri
1 , CAC , CACIB

************************