(Lillie in Juniors on the table )
Lillie has come to us from Miss Carole ,owner of Tianshih kennel ,
she has great show temperament , and amaizing flaying move.
With just one Cacib needed she is just about to finish her Internationa Beauty Championship.
She is a dam of our Spirited Away Fubuki who already started her wins !
Polish Junior Champion
Polish Champion
Pedigree
Ellshimer's CURIOUSER



kolor : biało-czarny


kolor :
biało-czarny

SAKEP NORIYUKI MIYAGI




Homerbrent SHACHO MCGOOGANS



Thiansih
BONSURU BUTERRFLY TO SEKAP

Ellshimer HAPPY THOUGHTS

Sleepyhollow WAGNER AT RABYMAR

KERENA KAPTIUATION

Ellshimer's NICOLA BEA



kolor :
biało-czarny

GRANASIL KYOTO OUJI AT ELLSHIMMER




Homerbrent OTO AT DEKOBRAS

ARRANBROOK CEST CHIC




Thiansih KIRIYOSHI

Thiansih MEKO MEI LING

Thiansih KYOTO MIWAKO

kolor :
biało-czarny
Thiansih KYOTO DRAGON



kolor :




biało-czarny

CH .

Sangria SECRET AGENT

CH

. Finchfield STANDING OVATION OF SANGRIA

SANGRIA KISMET

Muden PRINCESS BONNIE OF THIANSIH

OTHMESE TOJO

Muden PRINCESS NIKKO

Thiansih
UTSUKUSHII



kolor :




biało-czarny

Thiansih TUIGISON

Muden PRINCESS TUIGMALA OF THIANSIH

ROUTEN SUKIAKI OF KEEJU

Muden PRINCESS MERIBORN OF THIANSIH


OTHOMESE TOJO

Muden PRINCESS NIKKO

Lillie show achivements

DATE
PLACE
CLASS
NOTE
PLACE
JUDGE
25.05.2013
National Show of Japanese Breeds
junior
doskonała

BOB


05.2013
Świebodzice
junior
doskonała

1,BestJunior

BOB Junior
02.06.2013

LesznoPrestige




(CACIB)

junior
doskonała

1,BestJunior

BOB Junior
Anna Redlicka
01.12.2013
Świebodzice
intermediate
exellent
1 , CWC


CACIB

Muldoon

Głogów


(CACIB)

intermediate
exellent

1 , CWC

Brno ( CZ )


(CACIB)

intermediate
exellent
1 , CAC


CACIB

Jakub Kruczek
30.03.2014
Berlin ( DE)
intermediate
exellent
1 , CAC


CACIB

21.06.2014
Wrocław IX Group Show
open
exellent

1,CWC,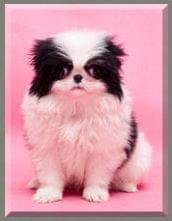 ***NEWS***

16.05.2015
NDS Świebodzice

Spirited Away Fubuki
Best Junior , BOB Junior , BOB !!!
Jesse's Northern Star
V1,Best Puppy in Breed !!!

************************
Opole Club Show

Jesse's Northern Star
V1,Best Puppy in Breed ,
BIS Puppy IV !!!

**********************

NDS Głogów

Spirited Away Fubuki
V1,Best Puppy in Breed

***********************

IDS Bratislava

Kopykats Captain Crunch
2x V1, 2xCAC , 2xCACIB

************************

NDS Zielona Góra

Kopykats Kaptain Crunch
1 , CAC , BOB , BIS III

Caruso Riko Star de Imperium Auri
1 , CAC , BOB , BIS II

**************************
IDS Brno

Tianshih Kawa Yuri
1 , CAC , CACIB

************************